Welcome to Rainbow Country Bed & Breakfast!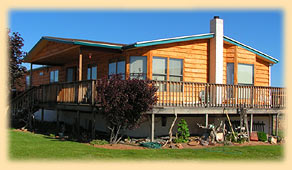 Expect old fashion customer service in a traditional bed & breakfast setting. Rainbow Country Bed & Breakfast offers rooms with private baths, a hot tub, and a sun deck with vistas of the surrounding area. Whether it's providing a delicious and hearty full hot breakfast, information about the area, or helping you with special advise on planning your day your hosts Clark & Catherine will make your stay a pleasant experience.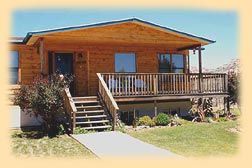 Escalante is a small town at the centre of south Utah, surrounded by some of the most rugged yet beautiful country in Utah. The areas to the south and east were amongst the last places in America to be explored and mapped, and have long been popular with adventurous explorers and back-country enthusiasts because of the stunning view of its narrow canyons, slick rock hills and towering sandstone formations, and the peace and solitude provided by the region.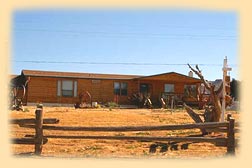 While visiting Rainbow Country Bed & Breakfast in the Grand Staircase Escalante National Monument region we hope you'll spend enough time to allow our scenic attractions, friendly people and historical towns to rejuvenate your mind, body and spirit.
Two miles outside of Escalante, Escalante State Park has a small petrified forest, 1,000-year-old petroglyphs and the remains of an old Indian village. The air quality around Escalante is possibly the best in the US; it is usually possible to see 80 miles in many directions.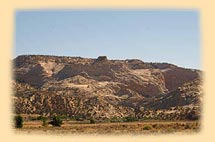 Rainbow Country Bed & Breakfast is located near some of the most spectacular slot canyons found anywhere in the world and all of these are found in the Grand Staircase Escalante National Monument.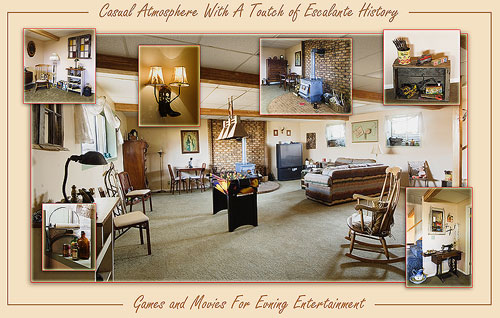 We look forward to your visit!
Home | Make Reservation | Inside the B & B | Rooms & Rates | Area Attractions | Site Map | Contact
Site Copyright © 2021 Rainbow Country Bed & Breakfast
Hosted by Go-Utah.com
Your source for Utah Vacation information